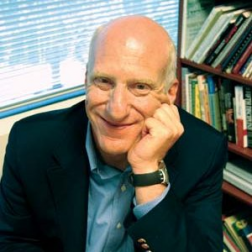 Employer
Brakeley Briscoe
Job Title
Senior Consultant
Address
3829 Boulder Canyon Dr
Castro Valley, CA 94552
United States
Email Address
dsdisend@gmail.com
Biography
I have planned, led, and been on the frontlines of fundraising campaigns that have achieved over $1.5 billion in fundraising success. I and my teams have amassed 27 CASE and IABC awards, including twice winning, as CAO, the CASE award for most improved fundraising effort. My first professional job was as an English teacher, at a school for kids who had been unsuccessful in other schools. I entered the administrative ranks when I was named academic dean of that school in my first year of teaching. My start in fundraising launched when the school asked me to head their first capital campaign in 20 years. After a decade of service to independent schools, I entered the world of higher ed. I rose to the rank of vice president before I turned 40, and I served as a college and university vice president for over 15 years. My work led me to major and planned giving work at national charities. As the senior director of philanthropic planning at the National Trust for Historic Preservation, I grew the planned giving program some tenfold in gifts received in short of five years. I am now a senior consultant for the worldwide fundraising firm Brakeley Briscoe, serving a wide array of clients in the US and Europe. I currently serve on the National Association of Charitable Gift Planners board. I previously served on the AFP International board for three years. Grateful for the success of my career, I have tried to give back by nurturing and encouraging the future generations of professionals. Concerned that philanthropy will not achieve its full opportunity if its workforce of development professionals does not look more like the communities they serve, I led the effort to establish AFP's Diverse Communities Scholarship program. I am pleased to have created the David Disend and 馬奔 Diverse Communities Scholarships at both AFP and NACGP.
Headshot
David Disend
Head Shot
252 KB
Title of Presentation 1
Grand Houses (are in): a Void Wanting and Waiting for the Right Organization to Reap These Big Gifts
Presentation Description
Rich people live in grand houses. There's a huge market opportunity to receive these delicious gifts for the right charity. Learn what you can do to attract donor interest, and to use wisdom in accepting or declining the offers.
Title of Presentation 2
Thinking Differently about What to Ask for, about What and How to Count: the Changing Landscape of Philanthropy and Its Impact on Campaigning
Presentation Description
As dollars given to all charities increase, and the number of donors declines, organizations are adjusting to these realities. If you feel like your team is working harder than ever before but not moving forward as fast as you would like, maybe it's time to shift your emphases.
Presentation Topic Areas
Marketing/Cultivation, Administration, Integrated Planning
Email Address
dsdisend@gmail.com