Alexandra Pia Brovey, JD, LLM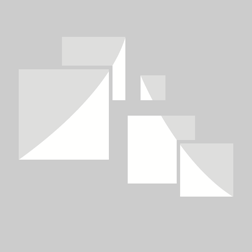 Employer
Northwell Health Foundation
Job Title
Senior Director, Gift Planning
Address
2000 Marcus Avenue
New Hyde Park, NY 11042
United States
Email Address
abrovey@northwell.edu
Biography
Alexandra Pia Brovey, JD, LLM is the Senior Director, Gift Planning at Northwell Health Foundation in New Hyde Park, New York. Alex has worked in gift planning for over twenty years at four non-profit organizations (Penn State, Pace University, Stony Brook and Northwell). Earlier in her career she focused on estate planning and charitable gift planning as a member of the Delaware, Pennsylvania and New York bars. Alex is a President Emeritus and mentor of the Philanthropic Planning Group of Greater New York in New York City. Alex is a past Board member and Treasurer of the National Association of Charitable Gift Planners, where she served as Chair of the Leadership Institute in 2018-2019. She is a frequent lecturer across the United States on topics related to charitable giving, and has had articles published in several national publications. Alex earned a B.A. from The Pennsylvania State University, Phi Beta Kappa, a J.D. from Georgetown University Law Center, and an LL.M. in Estate Planning from the University of Miami School of Law. Alex has a published trilogy of books: Zen and the Art of Fundraising: 8 Pillars of Success, and Zen and the Art of Fundraising: 8 More Pillars of Success, both published by CharityChannel press in 2018, and Zen and the Art of Fundraising: The Pillars in Practice, published by CharityChannel Press in 2019. In her spare time, she enjoys blogging (LinkedIn or alexandrabrovey.com) and is working on a young adult series based on the 16 pillars of success.
Position
Leadership Institute, Past CGP Board, CGP Conference Speaker, Other - Write In
Other Position
I have spoken extensively around the country at conferences and council meetings for over a decade on numerous philanthropic topics.
Headshot
Alexandra Pia Brovey
Alexandra Pia Brovey
1762 KB
Title of Presentation 1
Zen and the Art of Fundraising
Presentation Description
What qualities do successful fundraisers possess? The multitude of relationships we build with donors, colleagues and others is based on a critical set of skills that go beyond technical or trade expertise. These skills, which I call pillars, are ones that successful fundraisers—indeed successful people—possess and continue to hone throughout their careers and their lives. This presentation explores some less technical aspects of successful fundraisers… from an expert gift planner! Using quotes and stories, we will identify key traits of success, learn a proven technique which will enhance your ability to focus, and apply the pillars to a few common situations.
Title of Presentation 2
How to Begin a Gift Conversation
Presentation Description
To truly excel as a fundraiser, gift planning knowledge is necessary, but not sufficient. In addition to being able to explain some gift options in understandable terms, you must also be able to carry on a conversation, obtain key information, link it to the donor's area(s) of interest at your organization, solicit and receive a gift, and hopefully begin to forge a relationship with the donor that will lead to a lifetime (and more) of gifts. Prospects and donors share cues and clues with us… if we know how to listen. Our role is to take that information and begin to weave a tapestry unique to this donor, based on the donor's assets, needs, goals, and timing. Ultimately, we help the donor find a way to give that achieves the donor's philanthropic objectives.
Title of Presentation 3
Black Belt Gift Planning
Presentation Description
As masters of karate know, even the most complex task or form involves knowing the basics and building on them over time. Gift planning veterans similarly know that each time they prepare for a gift conversation, design a marketing piece, strategize with a colleague about gift options or plan a training, they are building on a foundation of prior experiences. This presentation explores the various stages in a typical gift planner's career path that lead to success individually and at your charitable organizations. We will discuss lessons learned, gift scenarios, training ideas and donor stories at each stage. We will interact to discuss both the art and science of gift planning, including metrics versus goals, blended gift scenarios and other current topics. We will also explore both "hard" and "soft" skills that epitomize the character of a master gift planner.
Presentation Topic Areas
Gift Design, Current Events, Marketing/Cultivation, Ethics, Case Studies, Administration, Integrated Planning, To be determined with Council
Other - Write In
I can also present Mega-Gifts: From Dream to Reality with Lynn Malzone Ierardi, JD. Please contact me for other topics, including breakout sessions.
Email Address
abrovey@northwell.edu
If you are not a current CGP Board member, please include information about your fee.
Fees are determined on a case-by-case basis.