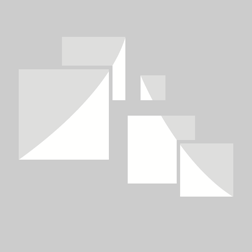 Employer
National Park Foundation
Job Title
Senior Vice President, Planned and Annual Giving
Address
1110 Vermont Ave NW
Suite 200
Washington, DC 20005
United States
Email Address
nengdahl@nationalparks.org
Biography
Nicole Engdahl is the Senior Vice President of Planned & Annual Giving at the National Park Foundation in Washington, D.C. In her current position, Nicole leads three departments under one umbrella group: direct response, mid-level giving, and charitable gift planning. In 2015, Nicole established the Foundation's formalized planned giving department—leading estate giving efforts as part of the organization's $550 million Centennial Campaign For America's National Parks. Over the past 20 years, Nicole has honed her skills in nonprofit fundraising with both national and international organizations. She joined the National Park Foundation from Special Olympics International, where she helped the organization create and grow its domestic estate giving program. Prior to Special Olympics, Nicole was a planned giving officer for the National Geographic Society, where she directed the planned giving marketing program and managed a portfolio of donors. Prior still, Nicole served as director of development for the Tuberous Sclerosis Alliance, associate director of annual giving for St. Olaf College, and associate executive director of the Cystic Fibrosis Foundation – Wisconsin Chapter. Nicole is a Chartered Advisor in Philanthropy® and a former member of the National Capital Gift Planning Council's Board of Directors. She earned an M.A. from Northern Illinois University and a B.A. from Luther College. She lives in Washington, D.C.
Headshot
Nicole Engdahl-2018.jpg
1042 KB
Title of Presentation 1
Manna From Heaven Isn't Really From Heaven: Measuring PG Success in a Dollars-Now World
Presentation Description
We all know that planned gifts aren't really just manna from heaven. Building and running a planned giving program takes money — money that isn't easily allocated for such a long wait for a return. How do we make the case for an increased budget in a way that will be heard and understood? How do we compete with our direct marketing colleagues for program investment? Hear how Nicole has successfully advocated for increased investment in planned giving and provided measurable results to justify the investment. She will show you how to create meaningful measures of success you can share with leadership, how to predict results, and how to take your planned giving marketing to a new level. Leave with some concrete tools to help you promote planned giving marketing within your own organization.
Title of Presentation 2
Fire Up your Planned Giving Marketing
Presentation Description
Join Nicole Engdahl as she walks you through simple, cost-effective marketing techniques any organization can easily implement, beginning with best practices for increasing your results. Has your planned giving marketing program stalled? Are you using all of your organization's assets to promote planned giving? Hear what other organizations are doing—what is working, what isn't, and why. Every planned giving program can glean and implement ideas from this session to help improve their current marketing.
Title of Presentation 3
Starting Your Planned Giving Program: Where to Begin?
Presentation Description
Are you looking to branch out into planned giving at a new organization? Have you been asked to take over an almost non-existent planned giving program at your current organization? Are you new to fundraising and just aren't sure how a planned giving program works? Knowing where to begin can be overwhelming. Join Nicole Engdahl for an interactive presentation on how to get your program started and on the right path. We will discuss best practices and tangible steps for how to set up your program, market it and steward your donors all through real-life examples.
Presentation Topic Areas
Marketing/Cultivation, Case Studies
Other - Write In
I really enjoy speaking on PG fundamentals and using real-life examples of success.
Contact Information
Please provide contact information for the person councils should contact to arrange speaking opportunities. This will display on the Speaker Bureau Directory.
Email Address
nengdahl@nationalparks.org