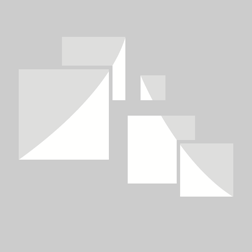 Employer
National Association of Charitable Gift Planners
Job Title
Director of Education and Programs
Address
200 S. Meridian Street
Suite 510
Indianapolis, IN 46225
United States
Email Address
byeager@charitablegiftplanners.org
Biography
The nonprofit sector is one of many traditions that makes America great. During the 28 years I've been working at NCPG/PPP/CGP, I've been able to leverage my time and talent to help gift planners from all kinds of charitable organizations improve their skills and enhance philanthropic support for their organizations. Together, we're breaking down silos that separate traditional annual, major and planned gift programs, with the goal of improving donors' experiences and their lifetime engagement with the causes they love.
Position
Other - Write In
Headshot
Barbara Yeager
154 KB
Title of Presentation 1
Meeting Buster Mayberry: How to Start a Planned Gift Conversation
Presentation Description
Buster Mayberry is a long-time donor to High State University. A succession of fundraisers have treated Buster like a checkbook for many years because he's always willing to help. But no one really understands why he's been so loyal, or what might take his giving to a new level. During this very interactive one-hour program, attendees will meet Buster in person. Using a few clues from his donor file and estate planning worksheet, they try to uncover his passions and enhance his philanthropy more effectively than previous High State fundraisers. Note: council will need to identify a member to "play" Buster. Extensive information is available about his life story, family, work history, finances and relationship with his alma mater. Buster will need at least two weeks to prepare for the role, and I will help to coach him. On site, I will facilitate the meeting and guide attendees in the use of an attribute mapping process to help them track Buster's priorities. Buster is based on a real donor, and at the end of the meeting, I will reveal how his discussions with a gift planner changed his support for his alma mater.
Title of Presentation 2
Designing Charitable Gifts with Noncash Assets
Presentation Description
Your community is home to many millionaires next door. They are business owners, real estate investors, collectors, community boosters, and Baby Boomers thinking about transitioning from success to significance as they retire. There are great opportunities for philanthropy when businesses, real estate, land and other valuables are transferred. It's clear, however, that noncash assets aren't activated for philanthropy nearly as often as they should be. This two-part program will prepare attendees to discuss charitable strategies for noncash assets with donors and clients. Before the program, attendees will receive a link to an on-demand webinar by Bryan Clontz that introduces challenges and opportunities related to noncash gifts. They should view that recording before they attend a one-hour interactive discussion with Ken and Sue, a couple who are considering the future of their successful family business. Note: the council will need to recruit members to "play" business owners Ken and Sue. They will read a script and will also have the opportunity to answer questions in character. I will help Ken and Sue prepare for their roles. On site, I will facilitate discussion.
Presentation Topic Areas
Case Studies
Contact Information
Please provide contact information for the person councils should contact to arrange speaking opportunities. This will display on the Speaker Bureau Directory.
Email Address
byeager@charitablegiftplanners.org
If you are not a current CGP Board member, please include information about your fee.
No fee--travel expenses only