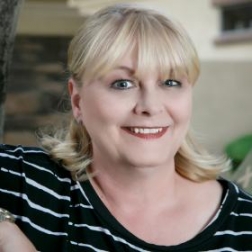 Employer
Philanthrophy212
Address
1615 Briarwood Lane
Gearhart, OR 97138
United States
Email Address
p.cowden@philanthropy212.com
Biography
Penny began her career at Weyerhaeuser Company, a Fortune 500 Forest Products company operating in eighteen countries, in marketing, communications and business development. She developed communication and marketing strategies for the research and development division as well as organizing national and international conferences for fire and forest products professionals and hosted representatives from the United States, Japan, Australia, Germany, France, Italy and Mexico. Penny has specialized in healthcare philanthropy for twenty years holding senior level positions at major health systems and institutions in Washington, Colorado, Virginia and Arizona. Currently, Penny holds the position of executive director of Columbia Memorial Hospital Foundation in Astoria, Oregon where she is responsible for board development, strategic planning, operations and managing a comprehensive development program to support numerous programs and services. Penny is also President of Philanthropy212—a consulting practice that focuses on integrated strategic planning for comprehensive development programs. Penny has consulted with numerous not-for-profit organizations including United Way, Rotary, Hospice, Habitat for Humanity as well as several smaller, community based organizations. She teaches advanced classes for the Association of Healthcare Philanthropy and provides consultation and creative services to healthcare organizations in California, Colorado, Washington, Oregon, Wisconsin, Florida, Nevada, Arizona, Louisiana and New Mexico. Consulting areas include operational procedures/policies, strategic planning, resource development, capital campaigns, donor recognition systems, planned giving, moves management and philanthropic marketing and communications. Penny earned her Bachelor's from Portland State University and Masters Degree from Washington State University. She holds the CFRE designation and has earned advanced certification as a Fellow in the Association of Healthcare Philanthropy (FAHP). She has received numerous awards for community service and is a member of the National Chamber of Commerce, the Public Relations Society of America, the American Hospital Association, the Association of Healthcare Philanthropy, The National Association of Charitable Gift Planners (Board member), and the Association of Fundraising Professionals.
Headshot
New file
New description
13 KB
Title of Presentation 1
Marketing Planned Gifts
Presentation Description
Marketing Planned Gifts description
Title of Presentation 2
Planned Gifts For Everyone
Presentation Description
Planned Gifts For Everyone description
Presentation Topic Areas
Marketing/Cultivation
Contact Information
Please provide contact information for the person councils should contact to arrange speaking opportunities. This will display on the Speaker Bureau Directory.
Email Address
p.cowden@philanthropy212.com