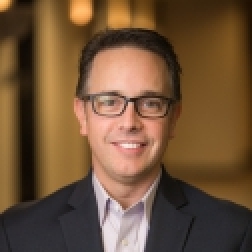 Employer
The Baptist Foundation of Oklahoma
Address
3800 N May Avenue
Oklahoma City, OK 73112
United States
Email Address
mromero@bfok.org
Biography
Michael P. Romero is vice president, trust counsel for The Baptist Foundation of Oklahoma. He came to the Foundation in 2001 from the tax and estate planning practice group of the Oklahoma City law firm of McAfee & Taft. For the foundation, Mike counsels donors on planned giving and estate planning and advises the Foundation in the areas of trust administration, probate, governance and other legal matters. Mike received his Bachelor of Business Administration degree from Oklahoma Baptists University in 1992, with a dual emphasis in management and banking & finance. He is also a graduate of the University of Oklahoma College of Law and was admitted to the Oklahoma Bar in September 1998. Mike is currently the Vice President of the Oklahoma Planned Giving Council.
Headshot
Romero
Headshot
1256 KB
Title of Presentation 1
What the Statistics Say about Promoting Bequests
Presentation Description
Description coming soon.
Presentation Topic Areas
Marketing/Cultivation
Contact Information
Please provide contact information for the person councils should contact to arrange speaking opportunities. This will display on the Speaker Bureau Directory.
Email Address
mromero@bfok.org