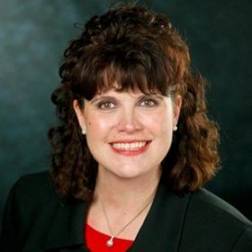 Employer
Thompson & Associates and ThinkGiving, LLC
Job Title
Vice-President and President
Address
435 Fall Cedar Drive
76108
Fort Worth, TX 76108
United States
Email Address
cathy@thinkgiving.com
Biography
Cathy R. Sheffield is a fundraising executive with over 25 years experience, specializing in major gifts and gift planning in higher education and healthcare. She is President of ThinkGiving, a planned giving consulting firm based in Fort Worth, Texas, and is Vice President with Thompson & Associates, offering values-based estate planning services to nonprofits. Cathy is the immediate past-chair of the National Association of Charitable Gift Planners (NACGP). Cathy served as the 2015 Chair of the National Conference on Philanthropic Planning. Cathy is also a member of the Charitable IRA Initiative, a 501(c) 4 nonprofit organization with the sole purpose of encouraging members of the U.S. Congress and the President to enact permanent legislation enabling owners of IRAs to transfer their IRA assets to American charities. Cathy is a member and past president of the Lone Star Council of CGP (Fort Worth) and a member and past officer of the North Texas Chapter of CGP (Dallas). In 2015, Cathy was honored by the Fort Worth Metro Chapter of the Association of Fundraising Professionals with The Ben Franklin Award for the Outstanding Professional Fundraising Executive. Cathy received her MBA from Texas Christian University's Neeley School of Business and a Bachelor of Science from North Dakota State University. Cathy is a Certified Fundraising Executive (CFRE), Chartered Advisor in Philanthropy (CAP®), Certified Specialist in Planned Giving (CSPG), and a Fellow in Charitable Estate Planning (FCEP).
Position
Leadership Institute, Past CGP Board, CGP Conference Speaker
Headshot
Sheffield
Head Shot
11 KB
Title of Presentation 1
Gifts Can be Dangerous: How and Why Gift Acceptance Policies and Procedures are Really Superheroes
Presentation Description
A good superhero never goes into a dangerous situation without a cape and a plan. Similarly, nonprofits should not accept gifts without an acceptance structure or plan outlining what assets they will, or will not, accept. Cathy Sheffield will discuss the primary functions of an organization's gift acceptance policies and procedures - its "superhero."
Title of Presentation 2
Top Ways to Encourage Bequests
Presentation Description
In this presentation, Cathy R. Sheffield will reveal ways to encourage charitable bequest intentions.  You may already know that 85% of Americans donate to charities during their lifetime, yet fewer than 5.7% of Americans leave a charitable gift in their estate plans.  Why is this? Perhaps the charitable organizations never asked or developed the trusted relationships necessary to merit being added to a will.  All charitable organizations, regardless of size, can and should have a bequest program. In many planned giving programs, realized bequests may account for 80%-90% or more of all planned gifts. However, many charities choose to passively accept bequests. Organizations with the most successful bequest programs take a proactive approach by marketing and soliciting bequest gifts. This presentation will review the top ways to encourage bequests – from identifying best prospects, donors' options for making a bequest, marketing, and stewardship. We will also discuss how to have conversations with donors about making a bequest gift.
Title of Presentation 3
Blended Gifts: Accomplishing Philanthropic Goals Today, Tomorrow and in Perpetuity!
Presentation Description
More and more charitable clients today seek options in establishing meaningful gifts, both in size and effect.  The idea of asking donors to make a "blended gift" is an emerging trend in the world of philanthropy. A blended gift is the combination of a current gift, or a commitment to make a series of current gifts, together with a planned gift, such as a bequest, charitable trust or charitable gift annuity. Combining different types of charitable gifts can be transformational to the donor in terms of achieving charitable goals and also transformational for the organization whose mission can be advanced significantly.  With the growing popularity of blended gifts as a gifting strategy, those who work with the charitably inclined, including CPAs, financial advisors, attorneys, insurance agents and non-profit professionals, need to be prepared for when their clients request assistance exploring blended gifts as a way to achieve their personal and financial planning goals while still leaving a legacy.   During this presentation, there will be a review of several case studies to demonstrate how various types of blended giving can enhance gifting goals, while not detracting or derailing a donor's retirement and financial plans. 
Presentation Topic Areas
Marketing/Cultivation, Administration, To be determined with Council, Other
Other - Write In
Please visit www.thinkgiving.com, select the tab
Contact Information
Please provide contact information for the person councils should contact to arrange speaking opportunities. This will display on the Speaker Bureau Directory.
Email Address
cathy@thinkgiving.com
If you are not a current CGP Board member, please include information about your fee.
Please contact me to discuss the speaking fee. It various based on several factors, including location, time spent traveling to/from, content develoment, etc. It would be an honor to visit with you about speaking at a function for your nonprofit or professional association.