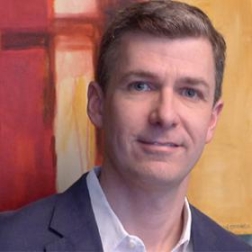 Employer
The Nature Conservancy
Job Title
Vice President and Associate Chief Development Officer
Address
1319 W. Chase Ave.
Chicago, IL 60626
United States
Email Address
tneises@tnc.org
Biography
Tom Neises has worked in all facets of fundraising from gift planning to capital campaign fundraising to principal gifts in his 20 year career. Prior to joining The Nature Conservancy Tom worked in fundraising at a large social service agency in Chicago and as a Senior Account Executive at SPSS Statistical Software. Tom holds a law degree from DePaul University. Tom offers a depth of experience in complex gifts structures with a focus on the strategic integration of philanthropy into an individual's overall financial, tax and family situation. Currently Tom serves as the Director of Development Programs and the Chief of Staff at The Nature Conservancy. Tom joined The Nature Conservancy's Illinois Chapter as the Director of Planned Giving. He served as a member of the Conservancy's Regional Gift Planning team as well as member of the Principal Gifts team as Senior Philanthropy Planner and then as Deputy Director of Principal Gifts before taking on his current position.
Headshot
Neises
New description
10 KB
Title of Presentation 1
Developing Donor Strategies: What is the Role of the Gift Planner?
Presentation Description
Description coming soon.
Presentation Topic Areas
Integrated Planning
Email Address
tneises@tnc.org