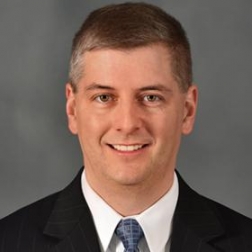 Employer
PNC Institutional Asset Management
Job Title
SVP, Director, Planned Giving Solutions
Address
5011 Gate Pkwy., Building 200
Suite 300, (XM-YM91-03-1)
Jacksonville, FL 32256
United States
Email Address
christopher.mcgurn@pnc.com
Biography
Mr. McGurn is currently a Senior Vice President with PNC's Institutional Advisory Services in Jacksonville, Florida. He is the Director of PNC's Planned Giving Services Group. He has been in the planned giving business since 1992. McGurn served on the board of the National Association of Charitable Gift Planners (2015-2018) and as its Chair in 2018. Currently he is serving on the Charitable Gift Planners of Central Florida (CGPCF) board as sponsorship chair. He has also served on the board of the Chesapeake Planned Giving Council (CPGC) and the National Capital Gift Planning Council (NCGPC) in DC during his career. Prior to rejoining the for-profit side of the business in 2003, he served as the Director of Gift Planning at Catholic Charities of Baltimore for three years. While at Catholic Charities, McGurn was responsible for securing a significant number of gift annuities and memberships in the planned gift recognition society. Since 2010 McGurn has presented to CGP councils including: Baltimore, DC, Denver, Eastern Michigan, Eastern Wisconsin, Houston, Kentuckianna, Nebraska, Philadelphia, Pittsburgh and South-West Florida to name a few. McGurn has also presented at ACGA and AHP Mid-Atlantic regional conference. Presentation titles include: Blueprint for an effective Gift Annuity program; CGA's-The Evaluation Complex; CGA's-Underwater Gifts; CGA's-Still Relevant, Considerations; CGA's-Balancing risk and reward; Donor Benefits of Planned Giving. McGurn holds a B.S. degree in Business Administration with concentrations in Management, Finance and Marketing from Towson University.
Headshot
McGurn
Headshot
9 KB
Title of Presentation 1
Blueprint for an effective Gift Annuity program
Presentation Description
Description coming soon.
Title of Presentation 2
CGA's-The Evaluation Complex
Title of Presentation 3
CGA's-Still Relevant - Cultivation and Stewardship Considerations
Presentation Topic Areas
To be determined with Council
Email Address
christopher.mcgurn@pnc.com