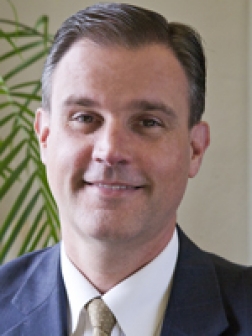 Employer
Claremont McKenna College
Job Title
Associate Vice President for Development
Address
400 N. Claremont Boulevard
Claremont, CA 91711
United States
Email Address
ray.watts@cmc.edu
Biography
Raymond W. Watts, CSPG, is Associate Vice President for Development at Claremont McKenna College. Ray manages the Development/Philanthropy team at the College, and oversees all philanthropic outreach efforts, working closely with Trustees, the President and the Vice President for Advancement to achieve organizational goals. Before assuming the role of AVP at CMC in 2019, Ray served for 17 years in philanthropic leadership at the University of Redlands overseeing two major gift fundraising campaigns and partnering with staff and volunteers to help raise more than $400M over that period. Prior to coming to Redlands, Ray spent 7 years at his alma mater, Loyola Marymount University of Los Angeles, spending the last 4 years as Director of Annual and Special Campaigns. Prior to this role, Ray served as Director of University Relations Administration, overseeing special events, donor stewardship and worked closely with the Vice President of University Relations. Ray received a Bachelor's degree in English literature from LMU and a Masters in Business Administration from LMU with an emphasis in management. Ray received CSPG (Certified Specialist in Planned Giving) certification in 2014 and has presented at multiple conferences on varying topics relating to development and management. He is also an adjunct faculty member in the School of Business at the University of Redlands, teaching undergraduate and graduate-level classes on management, leadership, change and working with students on their capstone projects. He is currently a member of the board of directors for the National Association of Charitable Gift Planners. Ray lives in Redlands, California with his wife, Judi, and their three children. His interests include volunteer activities, coaching, golfing, reading, community theater and spending time with friends and family.
Position
Leadership Institute, Past CGP Board, CGP Conference Speaker
Headshot
Ray Watts Head Shot--2013.jpg
50 KB
Title of Presentation 1
Plannual Giving--A New Framework for Planned Giving Marketing
Presentation Description
The future of planned giving marketing is integration, not separation. The idea behind "Plannual Giving" is that by identifying ways to hybridize the marketing mix of the annual and planned giving efforts, so that there is a blend of messages combining both annual support and legacy gifts in the same communication vehicles, organizations are able to reach more effectively the most likely planned giving donor – the loyal annual donor. The "Plannual Giving" model will help development leaders think about their constituents with a wider prism and optimize existing resources to serve both purposes.
Title of Presentation 2
Advanced Case Study: Two Interesting (connected) Gifts of Life Insurance
Presentation Description
Attendees will learn about a wonderful and unique set of life insurance gifts that connects two wonderful donors with the University through incredible philanthropic impact. We will talk through the case and look for ways other institutions can leverage these tactics for their good and the good of their stakeholders. Learning Objectives: Planned Giving practitioners will learn a new gift tactic using life insurance. Development/MG officers will learn about potential types of donors who might benefit from this type of gift. Allied financial and law professionals will learn more about this tactic that could be of benefit their clients.
Title of Presentation 3
Flexible Topics
Presentation Description
I'm happy to work with groups to tailor a topic to your needs.
Presentation Topic Areas
Gift Design, Current Events, Marketing/Cultivation, Ethics, Case Studies, Administration, Integrated Planning, To be determined with Council
Email Address
ray_watts@redlands.edu
If you are not a current CGP Board member, please include information about your fee.
No fee, just travel