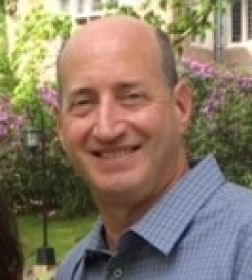 Employer
American Red Cross
Job Title
Director, Gift Planning
Address
7 Hutchinson Ln
Quincy, MA 02171
United States
Email Address
jon.abrams@redcross.org
Biography
Jon Abrams serves as Director, Gift Planning for the Mid-Atlantic and Northeast Divisions for the American Red Cross. He leads, coaches and supports a team of 7 gift planning officers in raising planned gifts to support the Red Cross' humanitarian mission. Jon joined the Red Cross in 2007. Prior to his current appointment, Jon held executive fundraising positions at educational and health institutions such as Harvard Medical School, Brown University and Joslin Diabetes Center. He also worked as a financial advisor at Smith Barney and as director of product development at Fidelity Charitable. Jon received his undergraduate degree from Cornell University and a law degree from Quinnipiac University. He is a current member, past board member and past president of the Planned Giving Group of New England.
Headshot
Jon Abrams
Jon Abrams Headshot
28 KB
Title of Presentation 1
CGP Update
Presentation Description
To be determined with local Council
Presentation Topic Areas
To be determined with Council
Contact Information
Please provide contact information for the person councils should contact to arrange speaking opportunities. This will display on the Speaker Bureau Directory.
Email Address
jon.abrams@redcross.org