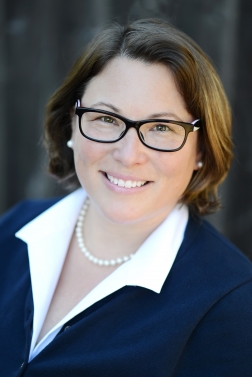 Employer
Kavanagh Rhomberg LLP
Address
1025 Alameda de las Pulgas
#123
Belmont, CA 94002
United States
Email Address
bkavanagh@krnonprofitlaw.com
Biography
Brigit Kavanagh is a partner in Kavanagh Rhomberg LLP and for over a decade has specialized in the laws of nonprofit organizations and charitable gift planning, advising charities, foundations, and their donors on nonprofit tax, trust, and corporate law. Prior to launching Kavanagh Rhomberg LLP in 2016, Brigit practiced with the San Francisco law firm of Adler & Colvin, handling a range of matters for public charities, private foundations, and charitable donors. Brigit has expertise in complex private foundation matters, such as set asides, out of corpus distributions, program related investments, and international grant-making, as well as public charities and charitable gift planning matters, such as endowments, charitable remainder trusts, charitable gift annuities, donor advised funds, and supporting organizations. Brigit is an adjunct professor at Golden Gate University, where she co-teaches Tax Aspects of Charitable Giving in the LLM in Taxation program. She is also a frequent speaker on topics such as charitable gift planning, endowments, and many aspects of nonprofit and tax-exempt organizations. Brigit serves on the board of directors of the National Association of Charitable Gift Planners and is a director and the Vice President of the Northern California Planned Giving Council.
Position
Past CGP Board, CGP Conference Speaker
Headshot
BMK vertical with glasses
Photo of Brigit Kavanagh
3872 KB
Title of Presentation 1
Donor Advised Funds, Private Foundations, Supporting Organizations, and the "Charitable LLC"
Presentation Description
A presentation that looks at the major giving vehicles that donors might be considering (an alternate title I've used is "Personalities of Philanthropy"). Relevant to audiences of gift planners, wealth advisors, accounting professionals, to facilitate understanding of giving vehicles their donors / clients might be considering and the features of each. The presentation is customizable depending on the audience and can include a discussion of charitable remainder trusts as another type of giving vehicle. In addition, a variation of this presentation that focuses more specifically on Donor Advised Funds and Supporting Organizations is also available and was presented at the CGP conference in 2016.
Title of Presentation 2
Dividing Philanthropy on Dissolution of Marriage
Presentation Description
A presentation that considers planning challenges when a family divides, whether due to a dissolution of marriage or the second (or third) generation wants to separate their philanthropy. The presentation considers dividing a private foundation, separating out income streams of a charitable remainder trust, and new charitable giving that frequently arises in the course of a marital settlement. The presentation offers practical tips on avoiding common pitfalls and finding a way to honor charitable intent. The presentation is relevant to gift planners and wealth advisors who are often among the first to know when a family is separating so that they can assist donors and clients in securing qualified advisors to support the donors and clients.
Title of Presentation 3
Charitable Remainder Trusts and Charitable Gift Annuities
Presentation Description
This presentation is a deep dive into the nuts and bolts of CRTs and CGAs and how and why donors and charities use these giving vehicles. The presentation is customizable to focus on on or the other vehicle and appeals to gift planners, wealth advisors, estate planners, accountants, and donors.
Presentation Topic Areas
Gift Design, Case Studies, Other
Other - Write In
Other topic areas include Endowments and Impact Investing.
Email Address
bkavanagh@krnonprofitlaw.com